My Hijacking: A Personal History of Forgetting and Remembering
Published by HarperCollins >>Order now.<<

Read an excerpt published in New Yorker.com:
New York Times feature, Jennifer Schuessler, "An Infamous Hijacking Revisited Through a Child's Eyes": "The book is the story of a dramatic and politically charged event, but also an exploration of trauma and memory, the relationship between our older and younger selves and the connection between personal experience and capital-H history."
A historian offers a personal look at the fallibilities of memory and the lingering impact of trauma, as she goes back fifty years to tell the story of being a passenger—and a hostage—on a hijacked airliner.
On September 6, 1970, twelve-year-old Martha Hodes and her thirteen-year-old sister were flying unaccompanied back to New York City from Israel when their plane was hijacked by members of the Popular Front for the Liberation of Palestine and forced to land in the Jordan desert. Too young to understand the sheer gravity of the Israeli-Palestinian conflict, she coped by suppressing her fear and anxiety. Nearly a half-century later, her memories of those six days and nights as a hostage are hazy and scattered. Drawing on deep archival research, childhood memories, and conversations with relatives, friends, and fellow hostages, Martha sets out to re-create what happened to her. Learning about the lives and causes of their captors, the sisters pondered a deadly divide that continues today. A thrilling tale of fear, denial, and empathy, My Hijacking sheds light on the hostage crisis that shocked the world, as the author comes to a deeper understanding of both what happened in the Jordan desert in 1970 and her own fractured family and childhood sorrows.
CLICK ON BOOK COVER, ABOVE, FOR MORE INFORMATION.
Exploring the Lincoln Assassination and its impact in human terms
A True Story of Love, Race, and War in the Nineteenth Century
Illicit Sex in the Nineteenth-Century South
Crossing Boundaries in North American History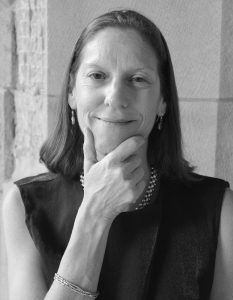 Martha Hodes is Professor of History at New York University, and served as Interim Director of the Dorothy and Lewis B. Cullman Center for Scholars and Writers at the New York Public Library from 2021 to 2023. She has taught as a Fulbright scholar in Germany and as a Visiting Professor at Princeton University.